Swaraj Tractor has introduced a new tractor series in the 60HP to 75HP power range with the launch of all new Swaraj 963FE tractor at an introductory price of ₹ 7.40 lakh (ex showroom, India) in the 2WD variant. The company also plans to introduce the 4WD variant of Swaraj 963FE in the next 4 months. Swaraj Tractors is part of Mahindra's farm equipment division and has a network of 875 dealers across India. The new Swaraj 963FE is developed entirely at the company's Mohali plant and is a flagship product for Swaraj. The Swaraj 963FE will be available in Punjab, Andhra Pradesh, Telangana, Tamil Nadu and Chhattisgarh.
Pawan Goenka, MD, Mahindra said, "Swaraj as a brand is well differentiated from competition because of its strong bonding with its stakeholders. It is the highly trusted and reliable brand in the market today and lives up to the 'Make In India' promise. Today's launch will further strengthen the brand and help build a much stronger portfolio of tractors that will cater to a wide range of farming applications and geographical markets."
Viren Popli, Chief Operating Officer, Swaraj Division, Mahindra said, "The launch of the 963FE is based on our new tractor platform in the 60 hp to 75 hp segment. The tractor has been designed especially for farmers who have specialised needs and large farms. With its new styling, 12+2 speeds, 2200 kg lift and many new features, it is a class defining product. We are confident that all customers who buy our products will continue the tradition of saying 'Mera Swaraj'.
In terms of styling, the Swaraj 963FE comes with a single piece bonnet which gives it a streamlined look. It has a single lever operations that makes the harvesting application convenient, suspended pedals and side shift gear levers. The company has also installed a new digital instrument cluster which has a service reminder feature and multi reflector lights. In terms of safety features, the Swaraj 963FE comes with a starting safety switch, casted front axle bracket and a differential lock.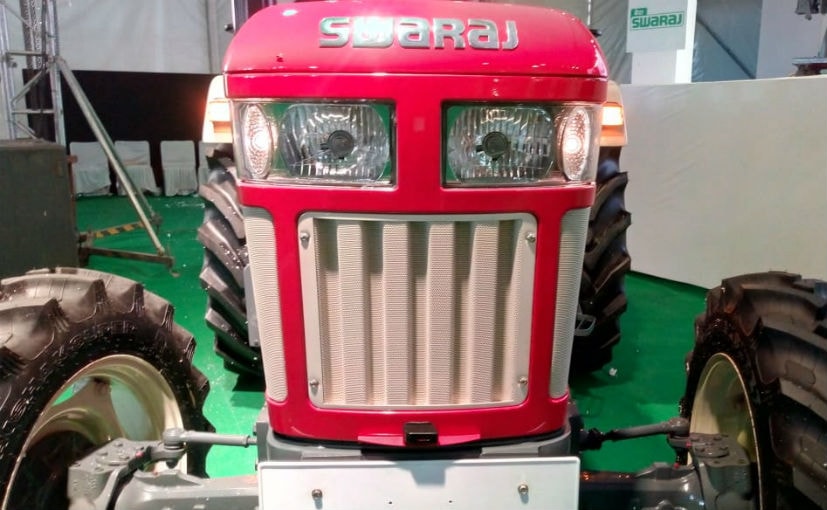 (The Swaraj 963FE tractor uses a SE4 series engine with 60 hp and 224 Nm of peak torque)
The new Swaraj 963FE comes with the new SE4 series that has a naturally aspirated engine producing max power of 60 hp and peak torque of 228 Nm at 2100 rpm. The engine comes mated to a 12 speed synchromesh gearbox. It has a creep speed of 0.5kmph which is suitable for banana mulching and onion transplantation. It also has a high lift capacity of 2200kg and the high capacity hydraulic pump allows quick lifting.
Checkout Swaraj Tractors Range In India- https://www.tractorjunction.com/swaraj-tractor/
Source- https://auto.ndtv.com/news/